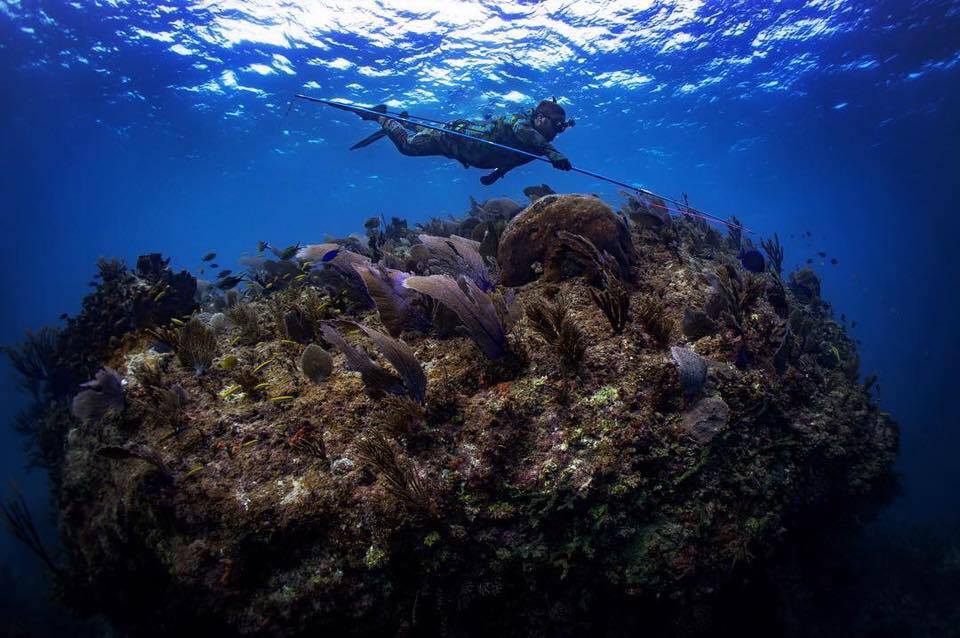 FII LEVEL 1 FREEDIVER
*$400 Per Person (To sign up click on the ticket link or scroll to the bottom of the page)
Whether a complete beginner or an informally trained freediver/spearfisherman with years of experience, this course will set you on the right path to eliminate bad habits and show you the most efficient and safe freedive techniques.
During this course students master the fundamentals of the F.I.I. education system in an easy-to-learn course format operating between the classroom, pool and open water setting. With a high emphasis on safety and comfort, students master the proper skills to effectively operate up to depths of 66 feet/20 meters.
The F.I.I. Level 1 Course is divided into three total sessions. Public course cost is $400. (Private starts at $2200 if anyone wants a specialized, private course for up to four people)
Day one for the F.I.I. Level 1 Freediver course starts with a classroom session on Friday evening as soon as everyone can meet. Ideally we will start no later than 5:30pm. The following morning (Saturday) will start early at the pool and be finished by noon. Sunday will be for the completion of the open water F.I.I. Level 1 class at Vortex Springs.
The Level 1 classroom session covers theory and textbook knowledge such as physics and physiology of freediving, safety skills and knowledge, equipment, and proper breathing techniques. The pool session on Saturday will be for covering safety skills practice, proper kicking and surface entry technique and weight check. We also complete three static apnea breath-holds up to 3:00.
Sunday at Vortex Springs is an open-water session where safety skills are practiced again and honed. Depth training is also performed, first with free immersion dives. After practicing surface entries and kicking, safety and gear checks, students make full dives to a maximum depth of 66′ (depending on depth of springs).
*Minimum age requirement: Participants must be 16 years or older
*Course prerequisites: None
Link to Sign Up Below:
https://extranet.freedivinginstructors.com/app/postercourse.php?idcourse=4230
About Adventure Locators
Established in 1993, Adventure Locators opened its doors as a Scuba and Dive Travel retail business. Over the years we have evolved into a well developed and respected business where our customers come sometimes just to hang out and become part of our family. Being the only 5-Star PADI IDC retail store in Mississippi, we offer scuba lessons from Beginner to the Professional Level. We are also the only shop to offer  Freediving Lessons on the Mississippi Gulf Coast. We are the most equipped Scuba and Adventure store in the Gulf Coast region, offering a full line of scuba manufactures as well as line of stand up paddle boards (SUP) and kayaks. If you are thinking about setting out on your own little adventure, let us help you with everything from individual, group dive and non-diving trips, to cruises. Stop in or feel free to give one of our friendly and knowledgeable staff a call to help you with any questions or needs – and remember to always "Live Life's Adventure"!
---
Be sure to stay Connected!